What Spates Fabricators Does
With over 40 years experience in the Southern California housing market, we specialize in Designing and Manufacturing high quality roof and floor trusses for Residential Production Housing.
From the Value Engineering Meeting to the straight edging of the ceiling we understand what is expected from the Professional Home Builder.
Do you need truss calculations fast?  Our team approach to truss design allows us to meet your deadline.  A production schedule of 6 houses a day?  No problem.   Our production capacity can meet your needs while never compromising quality.
Should your lift on the job have to take the time to unload the truss truck?  Not with us.  We will put the load right where you want it with our roll off trailers.   Want to make a field modification?  Our field crews are trained and equipped to work safely and have the experience to get the job done quick and correct.
We are a premier California truss manufacturer located in Thermal which is in the southeastern portion of the Coachella Valley. We ship trusses daily throughout Southern California including Riverside, San Diego, Orange, San Bernardino, Imperial and Los Angeles counties. We are also a City of Los Angeles Certified Fabricator (License 2971).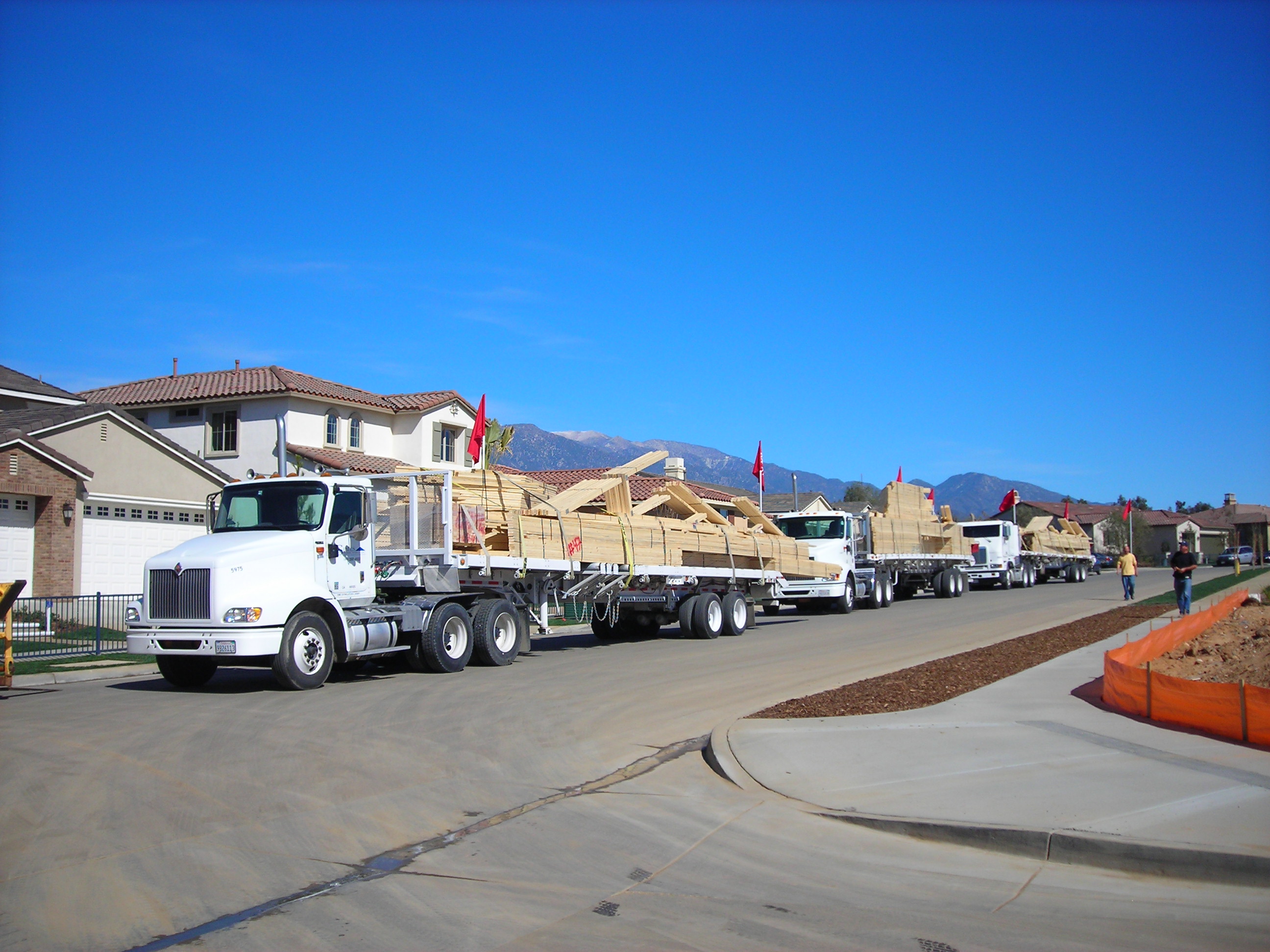 Providing Superior Quality and Service to the building industry of Southern California.