How Spates Fabricators Does It
Value Engineering
With over 40 years in the truss business and tens of thousands of units built, Spates Fabricators has the experience to know where to be conservative and where to deliver value. Our truss design team helps builders and engineers add value without adding expense. Our designs utilize proper layout for efficient installation, efficient material usage and input to reduce customer service issues.
Trade Coordination
Trusses are integrated with many other trades on the project. We take the time to coordinate or give feedback to our clients regarding any potential conflicts with foundation, framing, HVAC, plumbing, lighting, sprinkler systems and other related trades.
Truss Calculations
The truss calculations are usually the final item needed for plan check submittal. The team at Spates Fabricators does what it takes to produce truss calculations promptly to keep our clients on schedule through the permitting process. Starting concurrently with the structural engineer, working from electronic plans, using multiple designers and PDF delivery of the review set are a few of the ways we reduce our truss calculation cycle time.
Design Quality Control Back Check
Every project that we produce goes through a thorough design back check. The quality control members of our design team go through the truss placement plan and every design to ensure that our trusses fit the geometry of the building, are structurally sound and meet the architect, engineer, builder and framer requirements. Through this process we strive to resolve issues during design before they become a problem at the jobsite.
Truss Quotes
Spates Fabricators will produce a quote for your project in 1 to 3 business days. The quote can be tailored to what you want supplied. Hardware, panel blocks straight edging ceilings, or anything you want included can be quoted.
Competitive Pricing
Our low overhead, efficient material utilization, automated manufacturing equipment and World Class Manufacturing techniques allow us to be competitive on any size project.
Lumber Choices
Lumber is a significant part of our product. Our quality control team evaluates all lumber that is shipped to our manufacturing facility. This gives us the information we need to purchase the highest quality lumber. We inventory 3 main categories of lumber. Kiln dried (KD) machine stress rated (MSR) Spruce Pine Fir (SPF), kiln dried (KD) Doug Fir (DF) and green Doug Fir (DF). This gives us the flexibility to supply the right product based on specifications, region, budget or preference of the framer or builder.
World Class Manufacturing Techniques and Standards
We recently concluded a 2 year project where we did an extensive examination of our manufacturing process and implemented what we found to be the best practices of the manufacturing industry. By doing so, we improved our quality and safety, reduced rework and cycle time and increased efficiencies and capacity.
Equipment
Spates Fabricators' all-new manufacturing lines consist of Alpine's ALS saw which gives us the ability to cut any piece at one saw with optimal lumber utilization. The setup and pressing is accomplished with Pacific Automation gantries equipped with Wizard automated jigging system that allows us to setup even the most complex trusses in seconds.
Maintenance
Our preventative maintenance program allows us to avoid any breakdowns to ensure our trusses are delivered on time.
Capacity
Spates Fabricators has the ability to quickly ramp up our production capacity to meet the needs of our customers. With our current manufacturing lines, we can produce more than 30 average 2,000 square foot houses a day.
Manufacturing Quality Control
Every truss is inspected as it leaves the manufacturing line. Joint quality, lumber grades and plate size and location are all checked against the engineered design and our quality standards.
Packaging
The trusses are packaged in the order that they are installed. All components are clearly identified and packaged in groups that can be handled safely at the jobsite.
Roll Off Delivery
Our delivery fleet consists of late model tractors that pull roll off trailers that are specifically designed for the truss industry. These trailers allow us to unload the truss package safely, at the specific location that the customer wants the load and without any assistance from the framing contractor.
Field Crews
Our trucks are fully equipped with portable presses and all of the other tools and materials needed to make any field modifications or straight edge ceilings. All of our crew leaders have over 15 years experience and are trained to meet our customer high standards.
Safety
Whether at our manufacturing facility, the jobsite, or our fleet going down the road we take safety seriously. In addition to our in house safety director, we utilize safety consultants to insure we comply with all OSHA standards and facilitate a safe work environment for our team.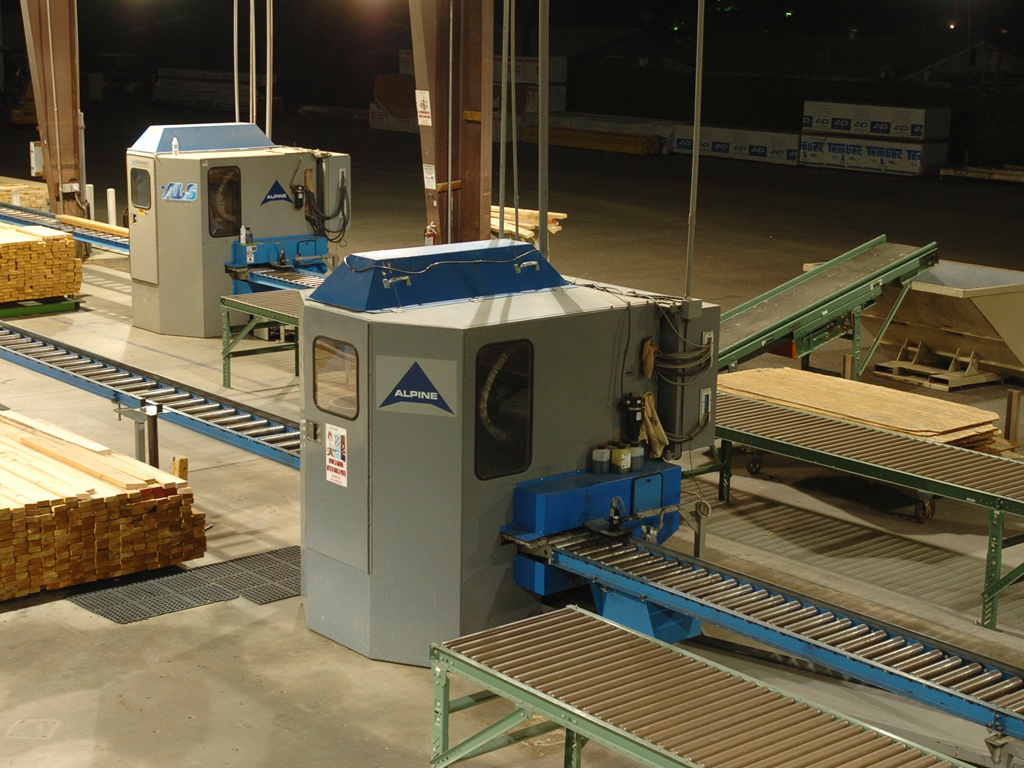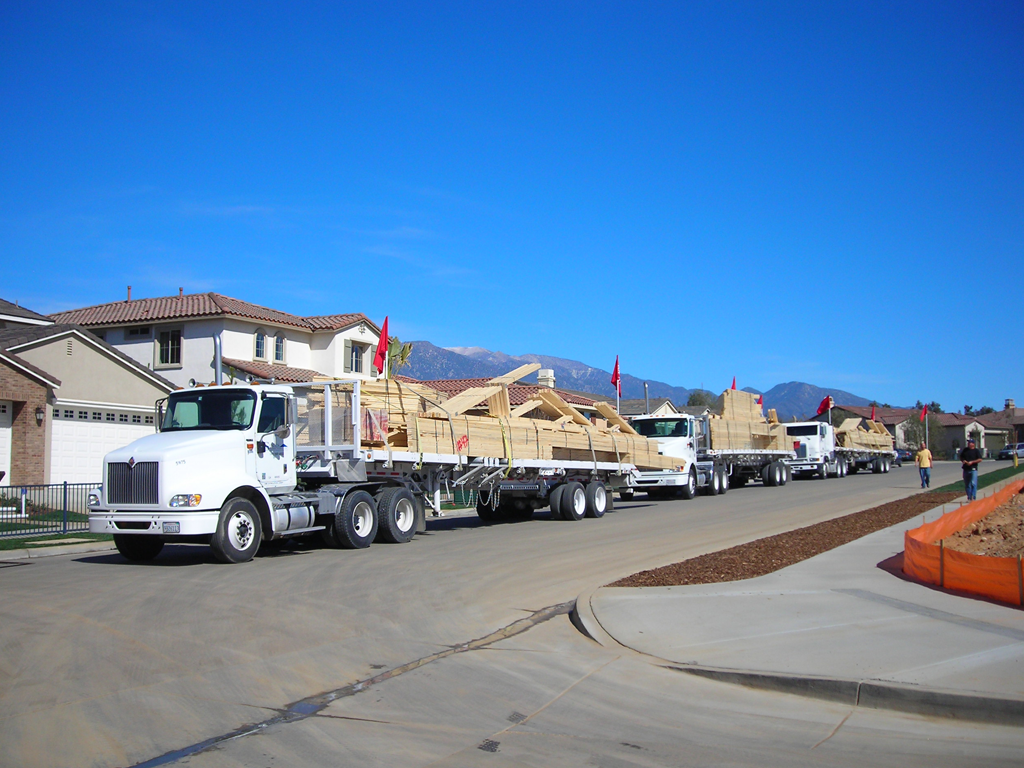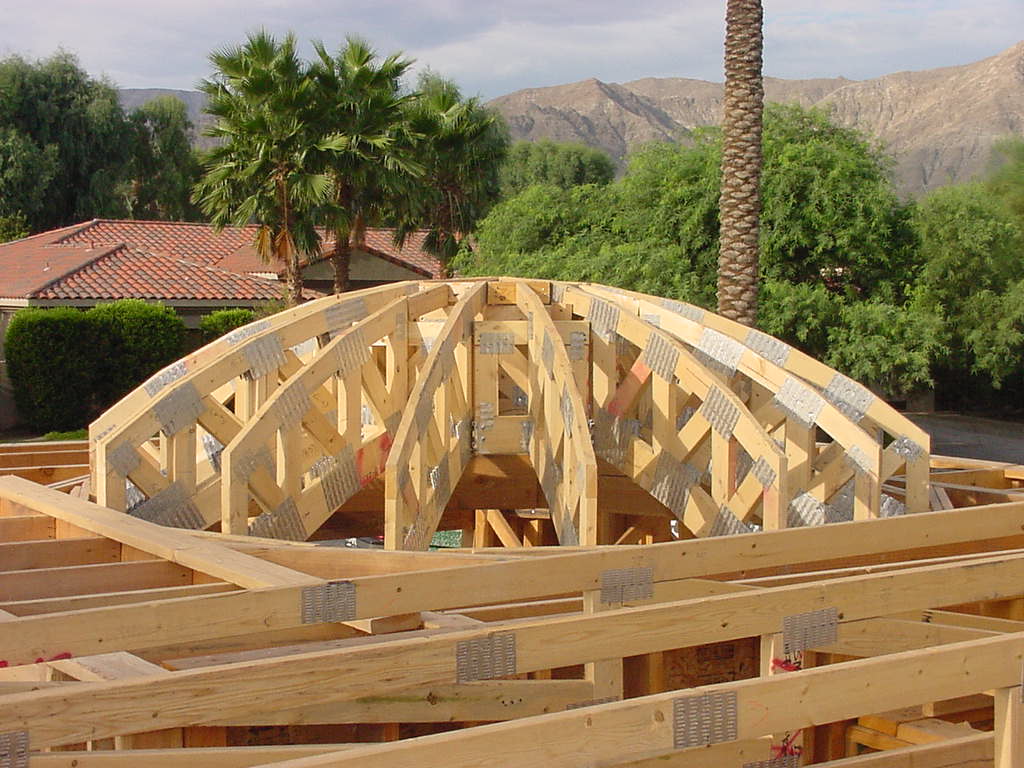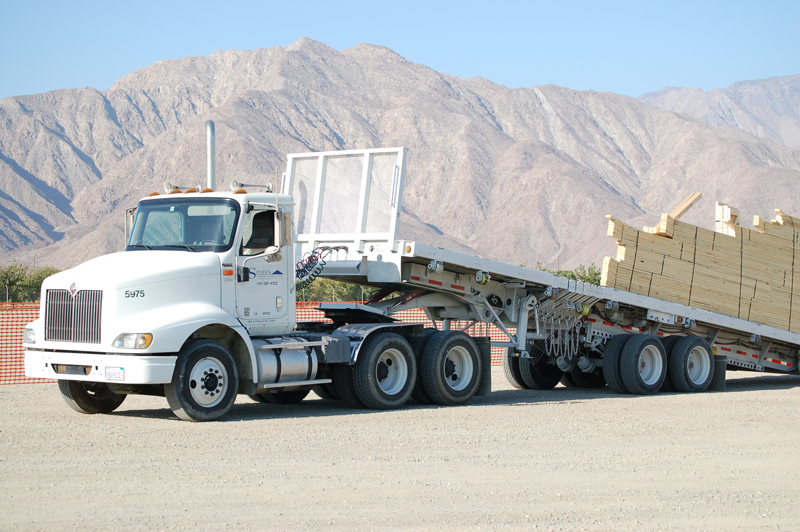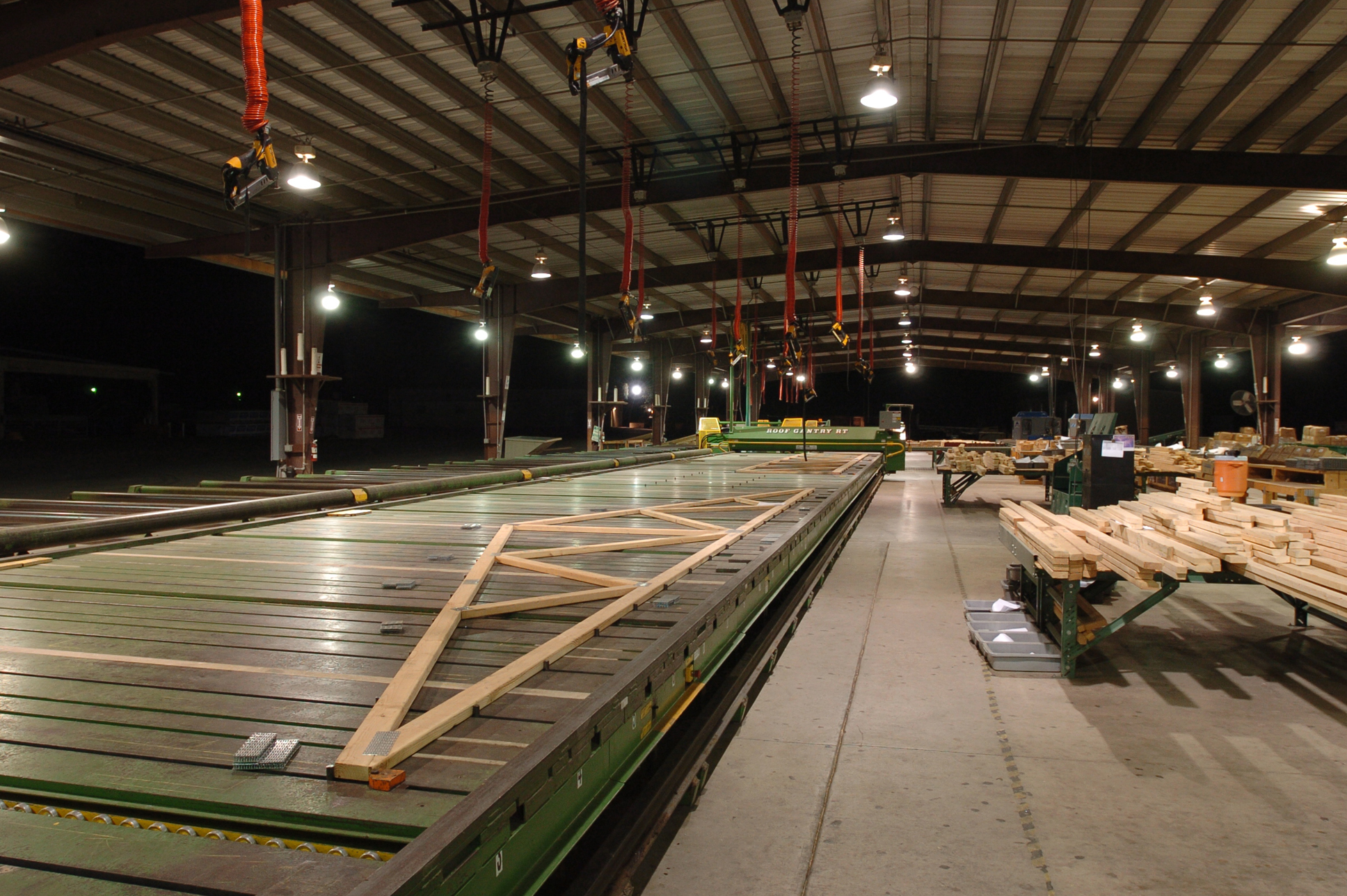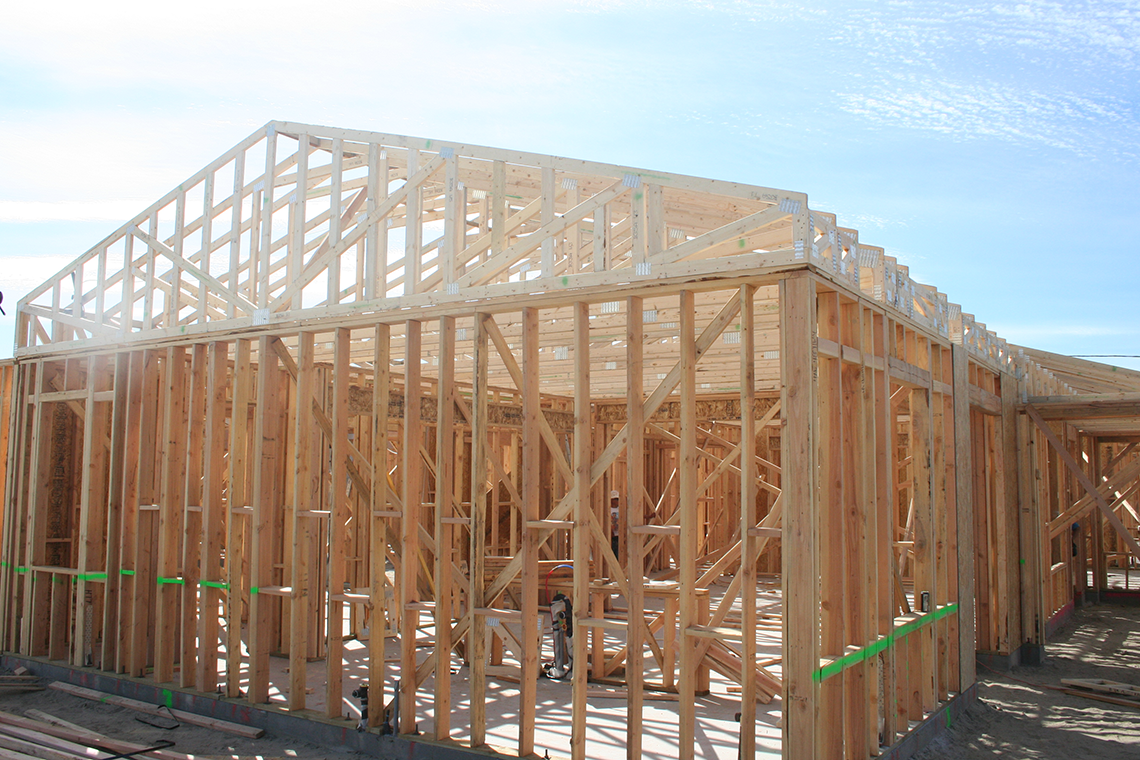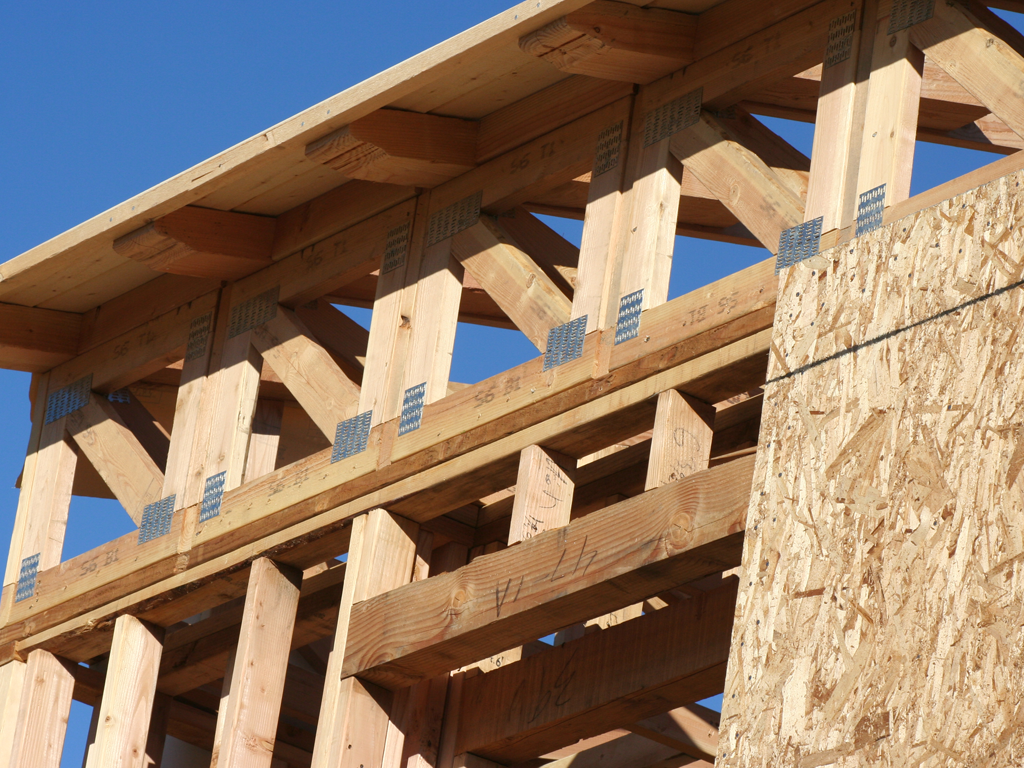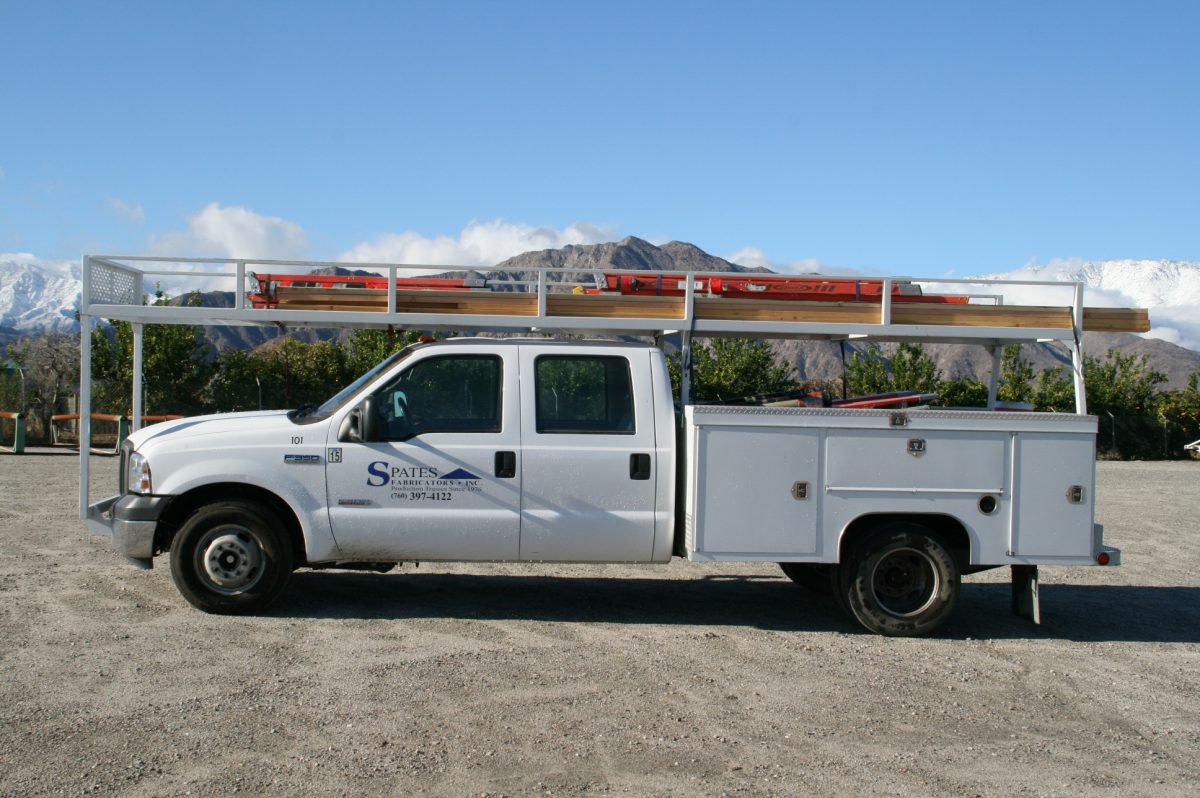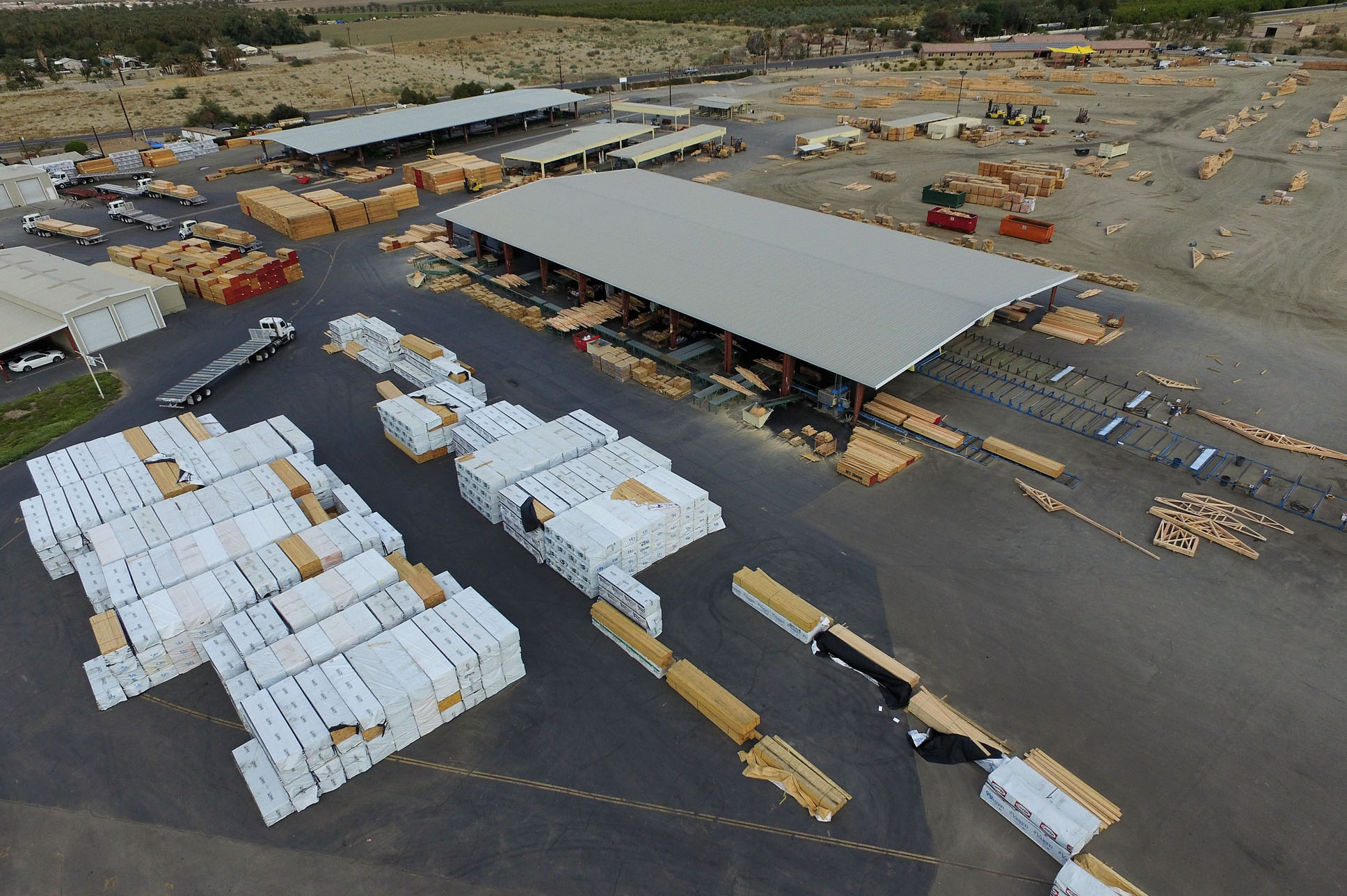 Providing Superior Quality and Service to the building industry of Southern California.